Too many termine to and too little time to deal with them with the attention they deserve. But in the something better than nothing line, here they are…
On Saturday, Fire and Flames is here…. (yes, in Sweden)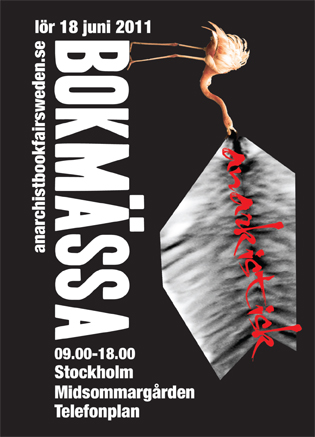 In Duisburg…


Before all that, tomorrow:
Donnerstag, 16. Juni 2011, 9.30 Uhr, Amtsgericht Göttingen
Prozess gegen Martin R. ("Meine DNA gebe ich nicht freiwillig her!")
Hintergrund ist eine Solidaritätsdemonstration nach Hausdurchsuchungen in einem linken Wohnprojekt in der Roten Straße. Wegen eines vermeintlichen Böllerwurfs wurde Martin R. im Januar 2011zur Abnahme seiner DNA gezwungen. Er gilt der Polizei wegen seines "dunklen Teints" als Verdächtiger im Verfahren wegen eines Feuers im Göttinger Kreishaus.
There is more, and there are also other entries (like photos, reviews, and thank yous in regards to the Solidarity shows in Göttingen last week, news about events in Greece, the tragic injury of a comrade in Chile, but sadly no time at the moment)….