Its been a while since weve had the time to talk about much of anything aside from DNA problems with the law and/or jackets. And while we have been somewhat extremely overstretched, overworked, and overstressed in our little bubble here, quite a bit has (shockingly!) still been happening in the rest of the world. But before we turn your attention, in a summarized and terribly disorganized manner, to some other issues of current relevance (as well as a small Fire and Flames world update), again the reminder so that it is kept at the top of the page:
Comrade Martin R. had his DNA sample taken today by the police. Therefore, today is "Tag X" and a spontaneous demonstration is called for at 18:00, Marktplatz, Göttingen.
*Speaking of solidarity, for those of you village folk, we suggest the following leisure time activity for tomorrow evening:
*On Saturday in the Czech Republic, antifascists remembered the third anniversary of the death of Jan Kucera, murdered by fascists in January of 2008. If you click here, you can read a full report from antifa.cz about the days events. Click on "English Translation" under the article title for an English version.
Vzpomínkový pochod k třetímu výročí úmrtí Jana Kučery from 161media on Vimeo.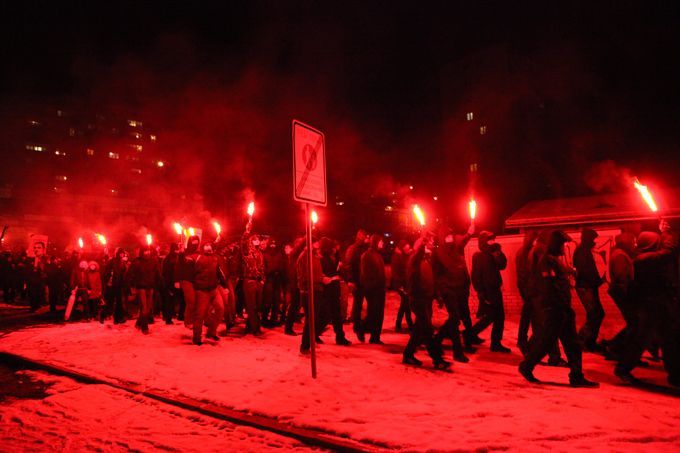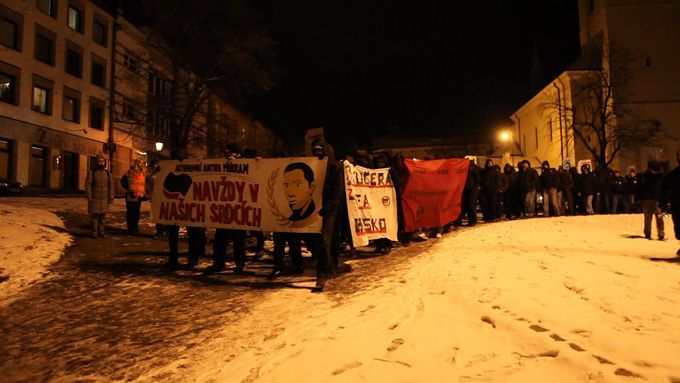 *The occupied house project Liebig 14 in Berlin is threatened with immiment eviction. A date has been set for 02.02.2011 for the eviction. A solidarity demonstration is scheduled for tomorrow:
*Fire and Flames World Update
-First of all a reminder that the discount action on the new jackets ends on Monday night! After that, they return forever to their normal prices.
And while we are on the subject…the feedback has so far been incredible, and we are frankly somewhat shocked at the large amount of jackets we have sent out over such a short period of time. Thanks very much!
Furthermore, we added two new Mad Butcher Records releases to the catalog today. On the one hand, the debut album of Kapelle Vorwärts, a band composed of ex-Commandantes members and also performing punkrock versions of classic songs of struggle and resistance.
The second release is the third full length of the Italian ska-combo The Offenders, titled "Shots, Screams, and Broken Dreams".
*Last but most certainly not least, after almost two months of terrible painful abstinence, Argentine futbol begins again tomorrow. Or at least third division does, and with it the dream of seeing the currently first-placed Atlanta finally make its return to second division this June! Its all very exciting, we know, but please try to control yourselves!
(Racing begins on Feb. 14)